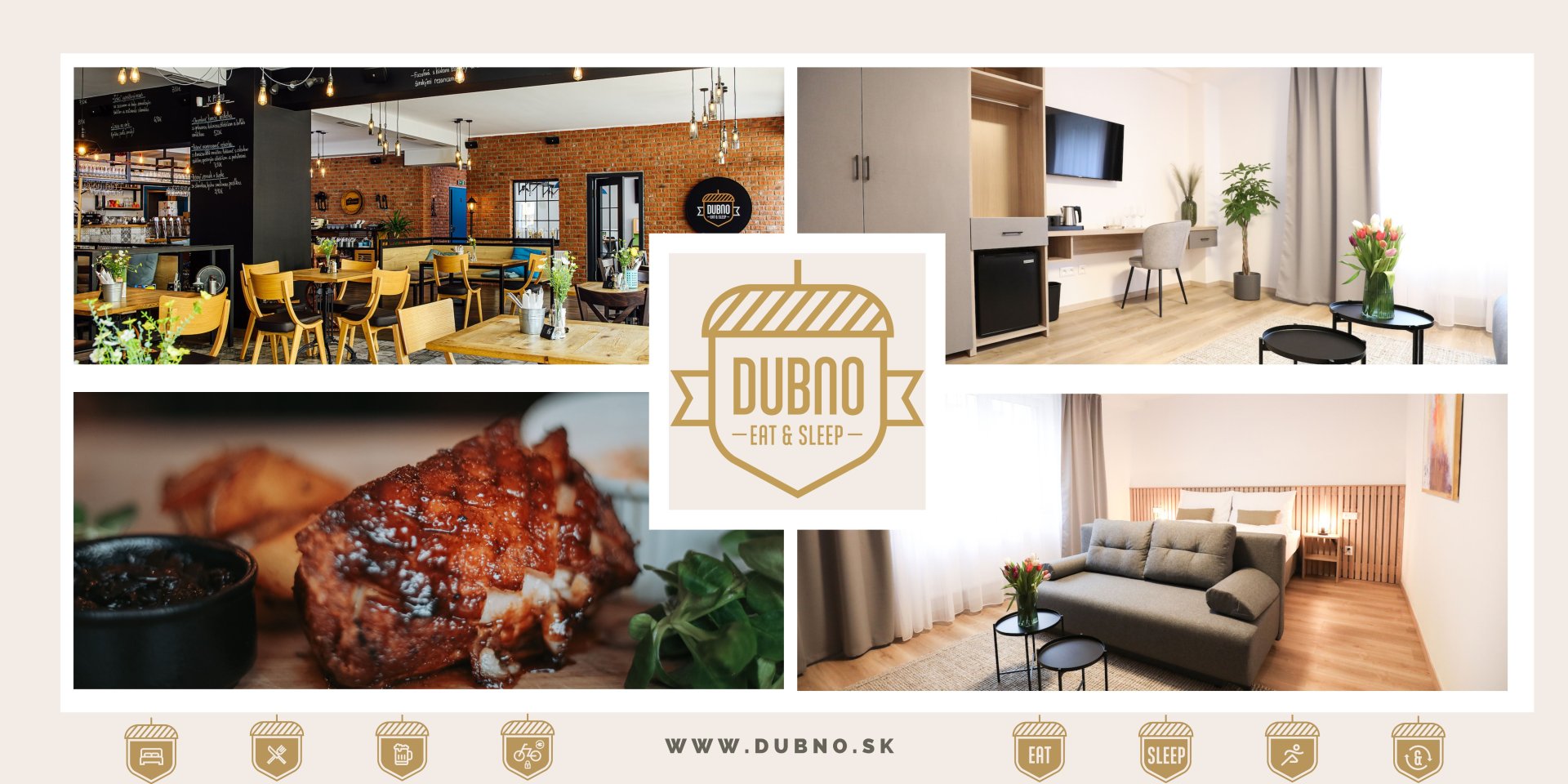 Dubno Sleep hotel is located right in the center of a beautiful town Nová Dubnica. Dubno Sleep is only a few minutes away from the exit of the D1 highway. We have an ideal location, nearby you can find a summer swimming pool, a sports field, and cyclists will also enjoy themselves here, as the surroundings of Nova Dubnica have excellent conditions for enthusiasts of this sport. As a bonus, Dubno sleep offers charging stations for e-bikes and electric cars.
Dubno Sleep is a stylish, modernly furnished business hotel connected to a modern restaurant that will pleasantly surprise you with modern gastronomy as well as quality services.
Come and enjoy the best food, real relaxation, a pleasant atmosphere and the friendly attitude of our employees.
We are looking forward to your visit.